If you need the same tuxedo 3 or more times within a three year period, it makes make sense to consider purchasing your own tuxedo. Baryames has a Brand New Tuxedo Package just for you…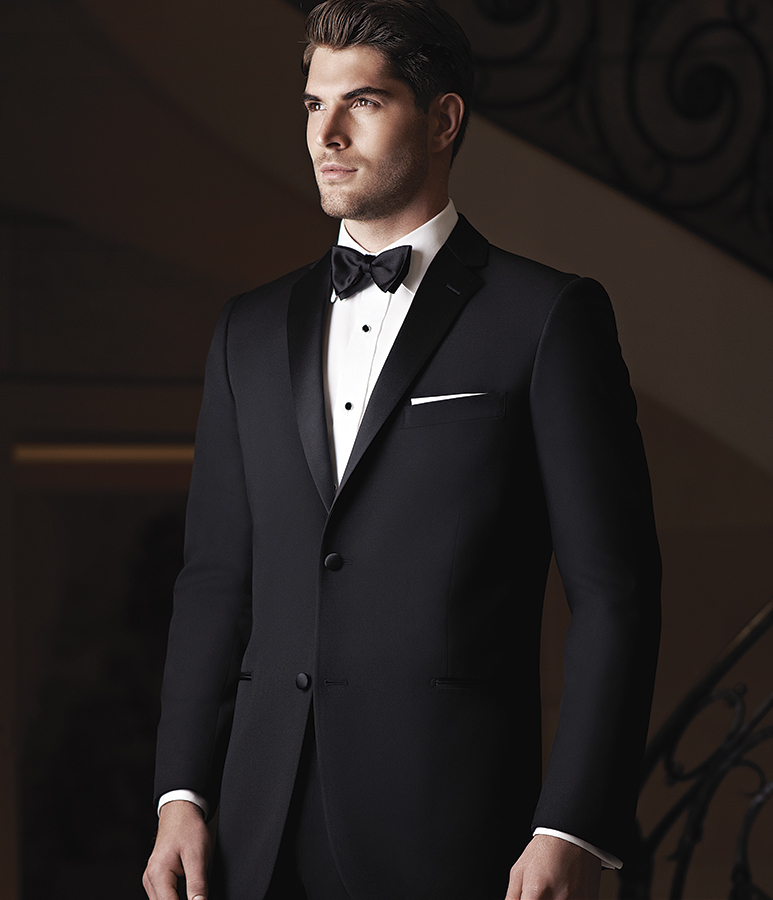 $295.00 Sale Price
Save $110
Regular price $405
Package includes:
Coat & Pant - 100% tropical weight wool, shirt, cummerbund, bowtie, studs and cufflinks.
Extended size and rush fees may apply, see Baryames for details.
We also carry uniform apparel – waiters, waitresses, bartenders, disc jockeys, caterers, maître des, musicians, conductors and other performers. Group Discounts are available for choir, orchestra and band members who attend high school or college.